I first met Heather, about 6 years ago when we both worked at an interior design firm together.  Yes, there was a brief time after working in photo studios for about 10 years that I worked outside the photo field.  Crazy, huh? Shortly after being out of photo I realized I missed shooting immensely and we started our own company of Sipper Photography.   If it wasn't for the photography bug that I caught during my senior year in high school, I probably would of been an interior designer.  I love color, fabrics and design!  The two actually have gone hand in hand for me over the years when Jeff and I worked for a company that did set photography for Home Depot.
Heather and I connected again this past year and I was excited to hear that she was engaged to such a wonderful man!  I admit, that I teared up when Scott mentioned how he loved looking into Heather's beautiful blue eyes during his vows.  By now you all should know that I am a total sucker for weddings + love!!!
I am in love with the Surf and Sand Hotel in Laguna Beach!  What a fabulous spot for an oceanfront wedding ceremony.  It is a beautiful property with so many photo ops… it's a photographer's dream!  I guess it was pretty dreamy for Scott and Heather too as they took their vows on the Ocean Terrace overlooking the beach.  I was in awe the whole day to work with this fantastic couple on these grounds.  They are so much in love as you will see in all of the great moments we have to share.
You will love all of the details of this wedding coming from a designer.  Wait until you see the succulent floral theme… absolutely stunning!  Congratulations to Scott+Heather… to a wonderful life together.  Looking forward to drinks again soon at Splashes.
Cheers,
J+D
Our bride, Heather in the lobby at the Surf and Sand Hotel
Our Groom, Scott
Typewriter style cuff links with a "P" for the Prince Wedding
Scott waiting for Heather at their first look spot!
Wedding First Look Moments
Checking each other out… all dressed for a wedding!
A shot of the Bridal Bouquet by Pixie's Petals by the fountain.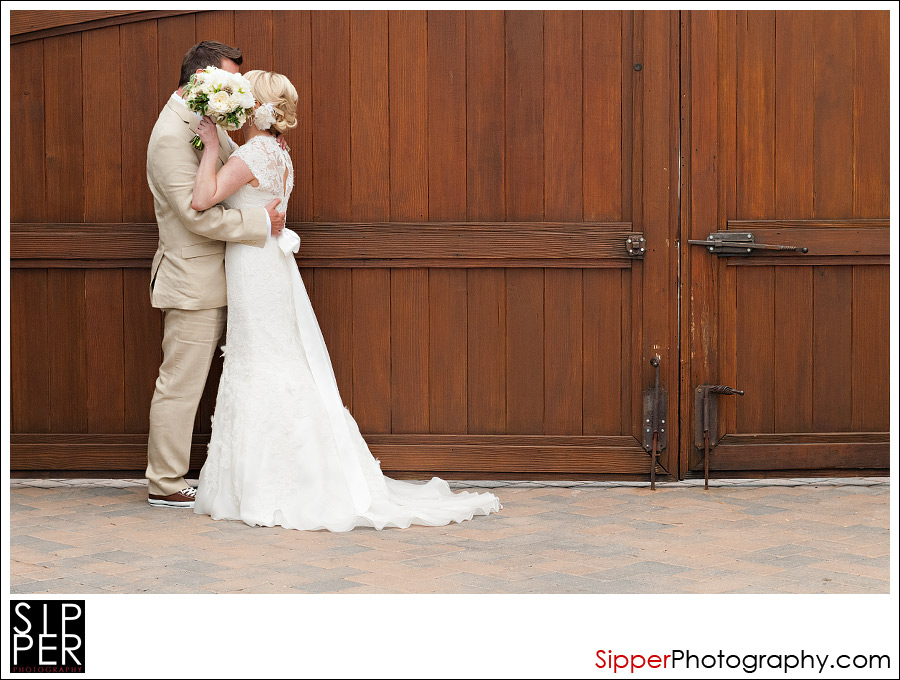 The Ocean Terrace at the Surf and Sand is all set up for the wedding ceremony.
Succulent Wedding Flower Theme!
Bridal Bouquet & Succulent Boutonniere by Pixie's Petals
Wedding Cake by Sweet & Saucy
Wine Bottle Guestbook idea!!!!
Sunset shot at the beach just after the ceremony!
Outside lighting at the cocktail hour
Scott and Heather's sweetheart table at the reception
First Dance
Kissing in the elevator.  These two actually had their 1st kiss in the elevator at the Surf and Sand, so we thought it was perfect to capture one on their wedding day!
Wedding Ceremony & Reception Venue at: Surf and Sand Hotel, Laguna Beach, California
Photography by: Sipper Photography
Wedding Coordination by: Grand Engagements
Florist: Pixie's Petals
DJ: Divel Entertainment
Cake by: Sweet & Saucy
Linens by: La Tavola Linens
Rentals by: Chiavari Chairs
Officiant: Casey of  OC Wedding Vows
Makeup Artist/Hair by: Ashley of Kacee Geoffroy