Southern California is a beautiful destination for a wedding.  I was once only a visitor to Orange County, California until 13 years ago when I moved here from back east.  My family and I visited Laguna Beach for many summers and I always wanted to move here.  I dreamed of having an oceanfront wedding here someday and so I did in August 2001 to my hubby Jeff.  For many Orange County makes a great vacation destination and for some it even becomes the perfect location for their wedding as it was for Ben and Samantha.  Some of my favorite Orange County coastal wedding destinations are in Newport Beach, Corona Del Mar (which is where Jeff and I were married), Laguna Beach, Dana Point and San Clemente.
Samantha had shared with me that her family visited San Clemente three times over the past several years and they love it.  The couple hails from Calgary and were so excited to get married on the beach near San Clemente Pier.  It was a gorgeous April day at the beach when I met up with Ben and Samantha! Sam mentioned that when they left Canada, they were expecting a snow fall, but it was almost 70 degrees on their wedding day!  This is one of the reasons why I wanted to move here as it is April and we have some days where we can actually be hanging out at the beach already.  🙂
We loved working with these two…they were so happy to be married and had some very loving moments.  A big congratulations to Ben and Samantha…cheers to you both!  J+D
Ben+Samantha=Married
Bouquet by: My Flower Girl in Dana Point, CA
Love this shot of Samantha..she was standing near the railroad tracks waiting for her ceremony to start!
A shot of Ben and Samantha with a view of San Clemente Beach for their ceremony!
Just Married
A shot in front of the clock tower right after their wedding ceremony.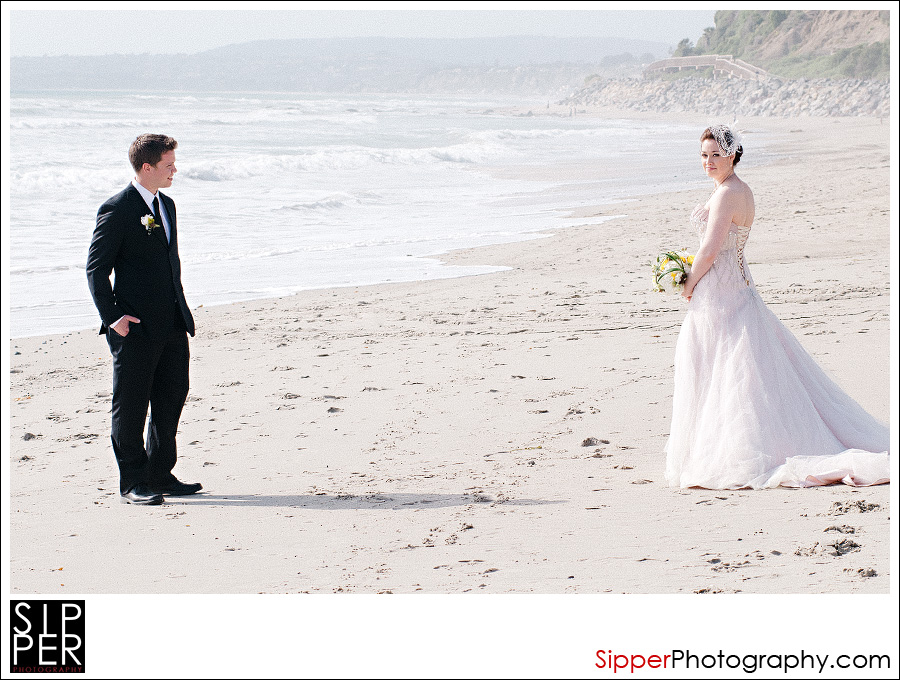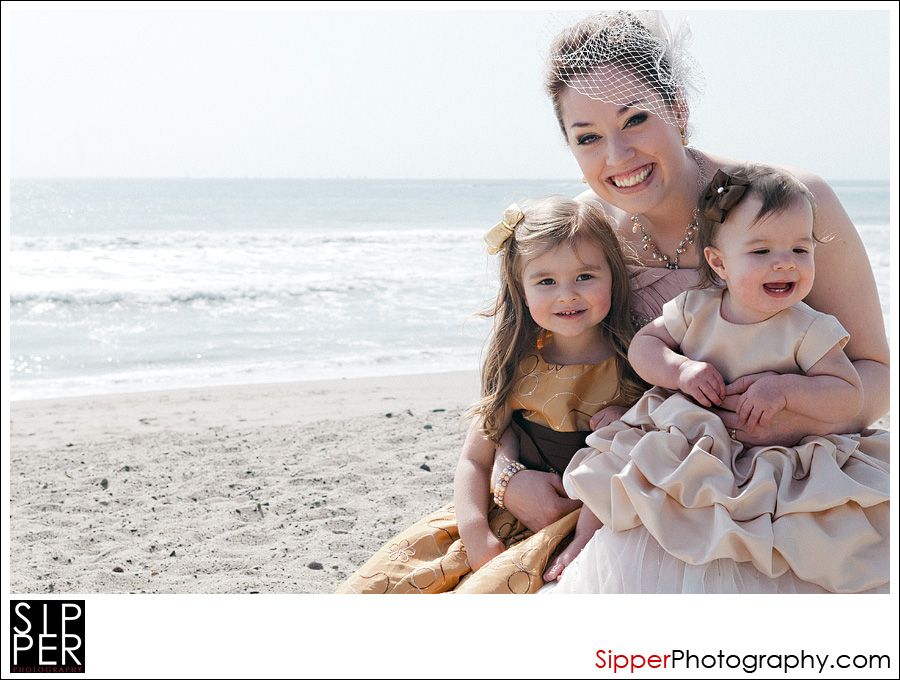 Samantha with her two nieces…such cute little girls!
Shot of Bouquet by the San Clemente Pier!
Flowers by: My Flower Girl in Dana Point, CA
What a gorgeous couple!
Shot of Ben and Samantha by the San Clemente Pier
My favorite shot of the day by the railroad tracks at San Clemente Beach!