Travis and Mimi were married at the Red Horse Barn in Huntington Beach.  This is a great venue in Orange County if you are looking to have a rustic, western or vintage theme wedding.  Our couple did a western theme wedding.  Travis and Mimi also incorporated a Chinese tea ceremony and a few photos of Mimi in her Asian formal wear.   Our friends at An All Inclusive Event helped them put together this wonderful wedding.  Michael and Terilyn of An All Inclusive Event have an awesome team who are always a pleasure to work with.  We loved working with Travis and Mimi on this special day.  We hope you enjoy the photos!
Cheers + Love,
J+D
A bouquet of flowers that was a gift from the groom to his bride.
Mimi and Travis pose with a white horse at the Red Horse Barn.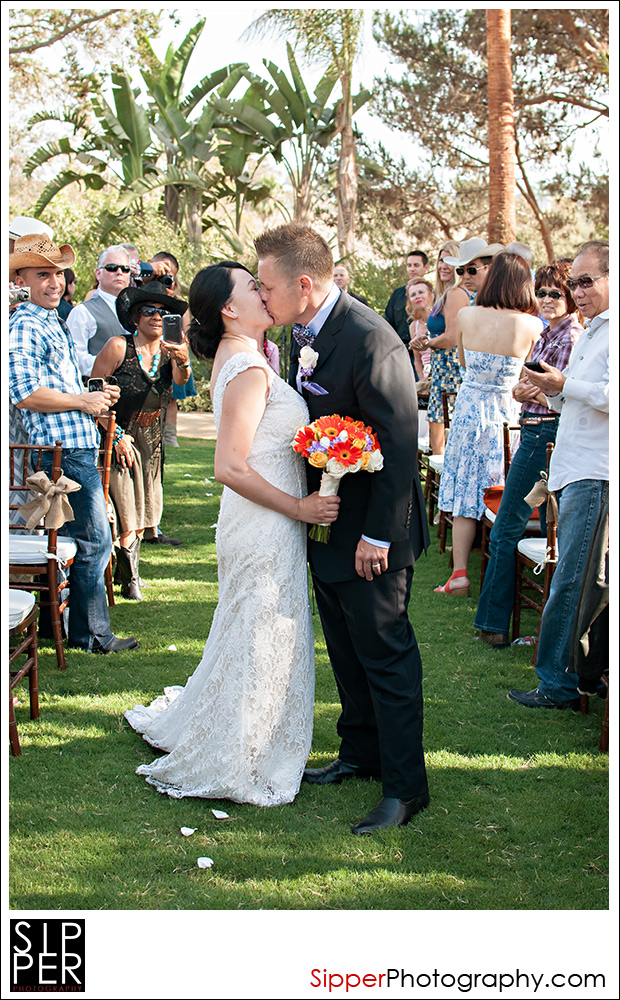 A western themed bridal party.
Bride and Groom portrait with a Porsche 911.
 A fabulous reception table set up by An All Inclusive Event
BBQ inspired Reception Dinner Menu
First Dance at their Red Barn Wedding Reception
I love this moment between Travis and Mimi, they are just happy to celebrate!