When Jack and Jessica told us of their wedding at the Newport Beach Tennis Club we were so excited to photograph them.  The couple had all of their little details to go with their Tennis Club themed wedding.  I loved the color scheme of Black, White and Yellow and the touch of Gray with the guys' suits!!  The couple actually plays tennis together as well as with Jessica's mom and dad, who play tennis daily at the club.  This venue made for a beautiful wedding spot and we loved working with the two and their families.  Jack and Jessica were a very fun-loving couple as you will see in all of the moments we captured of their wedding day.
We will play a game of tennis with these two any day… we loved working with them!  A special thanks for Jack and Jessica for sharing their special day with us.
Cheers to you both!
J+D
Wedding Venue: Newport Beach Tennis Club
The bride arrives in style in this red Porsche as her dad drove her up to the Tennis Club.
Apparently, this was Jeff's dreams car when he was 14.
I think he has watched the movie "16 candles" way too many times and just wanted to be like Jake Ryan with his Porsche 944!
I joke, I joke… I kid, I kid!
Our Bride, Jessica.  Looking stunning!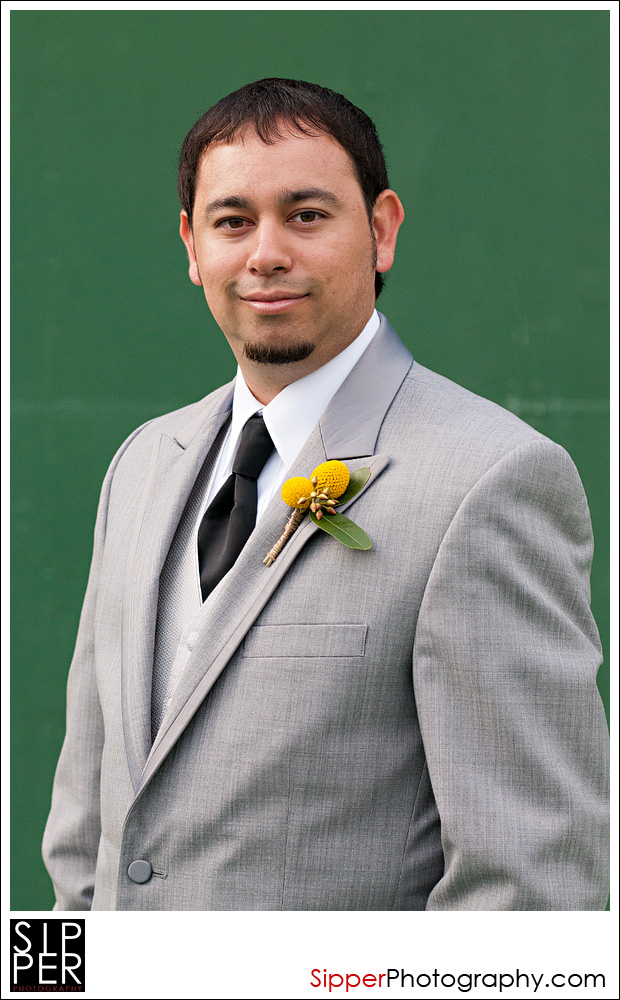 Our Groom, Jack. Very handsome!
It's ceremony time on the lawn by the pool!
Wedding Ceremony Chair Shot
I loved the yellow flowers they placed to reserve seats for immediate family!
Getting married!
Wedding Ceremony Ring Exchange
Mr. and Mrs. are married on 4.21.12!
We made them these tennis balls to hold to remember the day!
Wedding Party Shot with Vintage Tennis Rackets
Can we do a group shot or what?
I am always amazed at the larger wedding party shots we can do!
Meeting at the tennis court net for a little kiss!
Such a sweet moment between the couple… love it guys!
The bride and groom with their vintage tennis rackets.  They are ready to serve it up!
Playing a little tennis together!
Fun Wedding Shoe shot of the two at the tennis courts!
Love is "grand" sitting in the stands watching the wedding match! 🙂
Wedding Favor
Jessica and Jack's Grand Entrance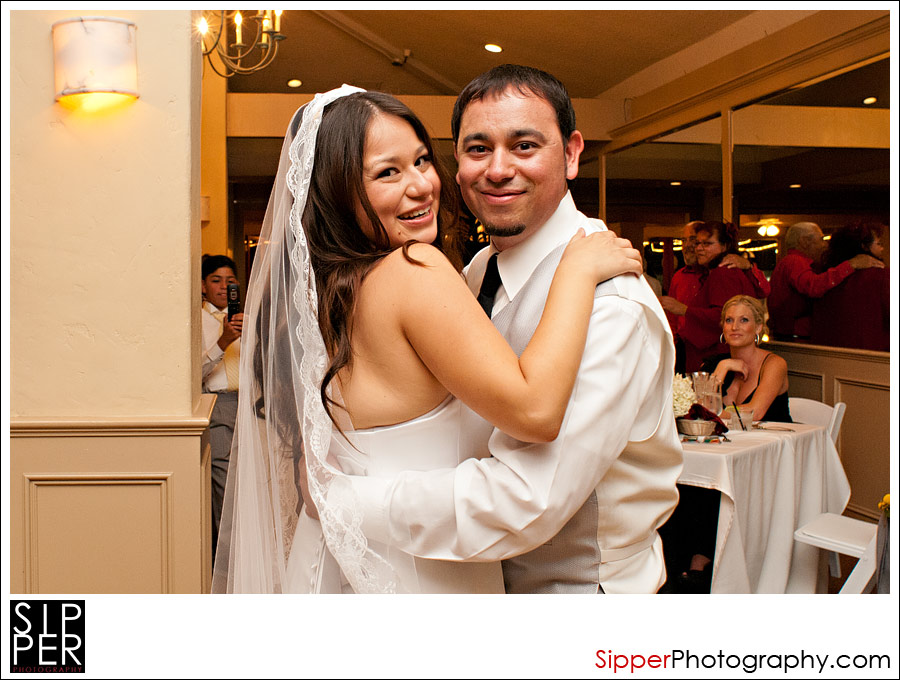 First Dance!