I just love a Laguna Beach Wedding!  Here are shots from Robert and Nicole's wedding at the Laguna Village.  These two are such a fun and romantic couple, we had a great time capturing their moments.  I love the bridal details Nicole did as she incorporated her new title as Mrs. Ball on her dress hanger and shoes.  Love!!!!
Wedding Dress Hanger for the future Mrs. Ball
Nicole's mom is helping her get into her dress!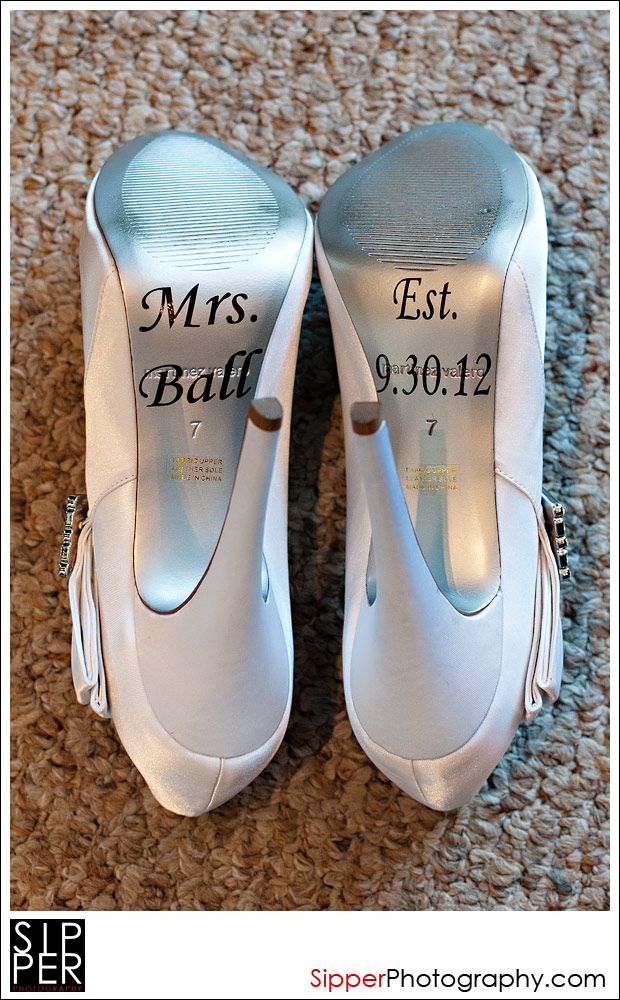 Cute idea! Mrs. Ball inscribed on the bottom of the bride's shoes!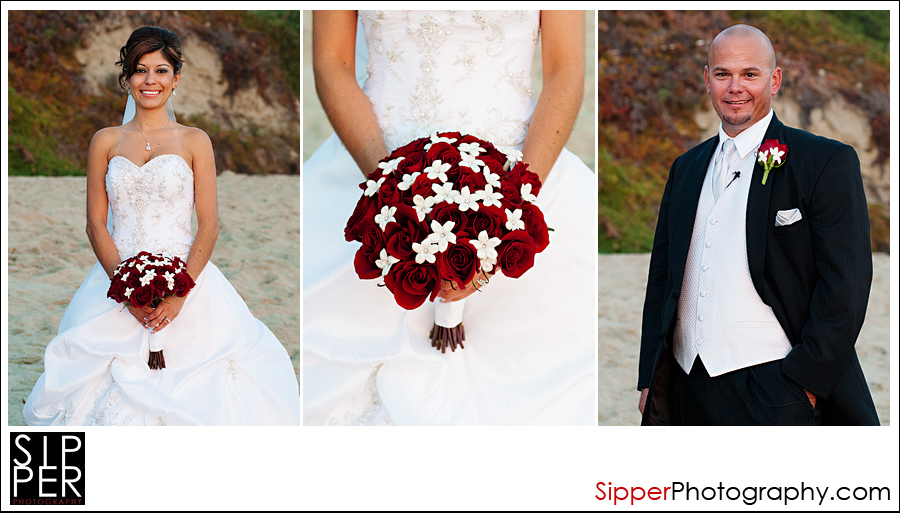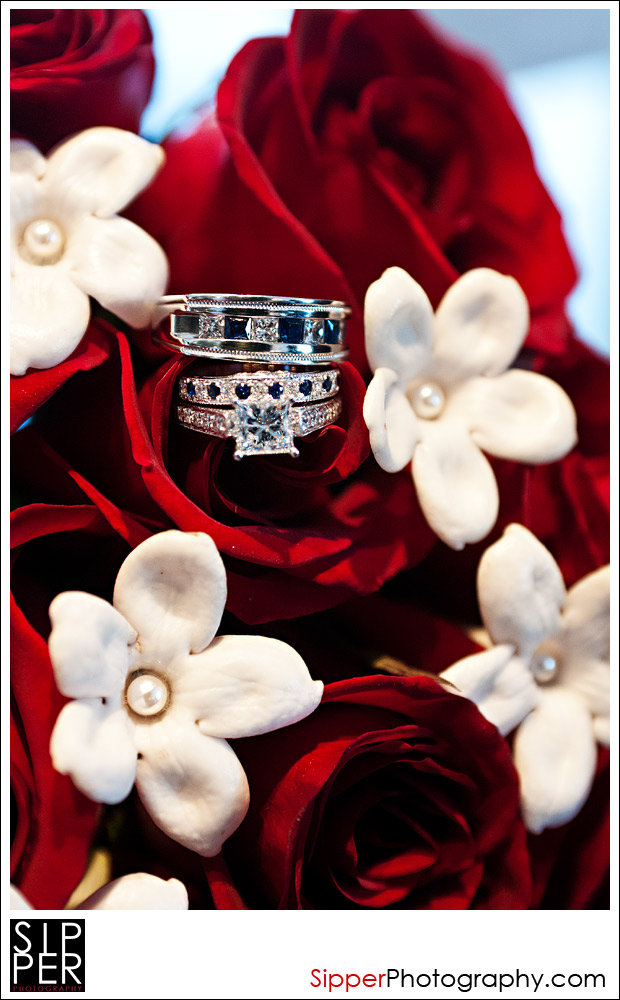 The bride's father escorting her down the aisle for the wedding ceremony!
A happy bride, Nicole smiles during their vows!
Exchanging wedding rings!
Such a romantic first kiss!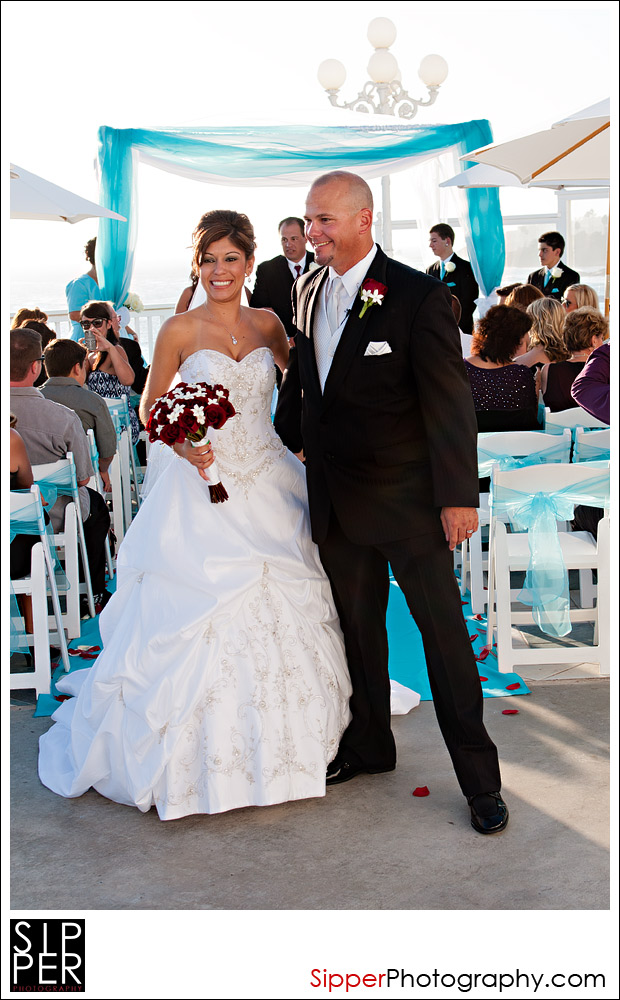 Oh, I love this shot as Robert helps hold Nicole's dress up the stairway!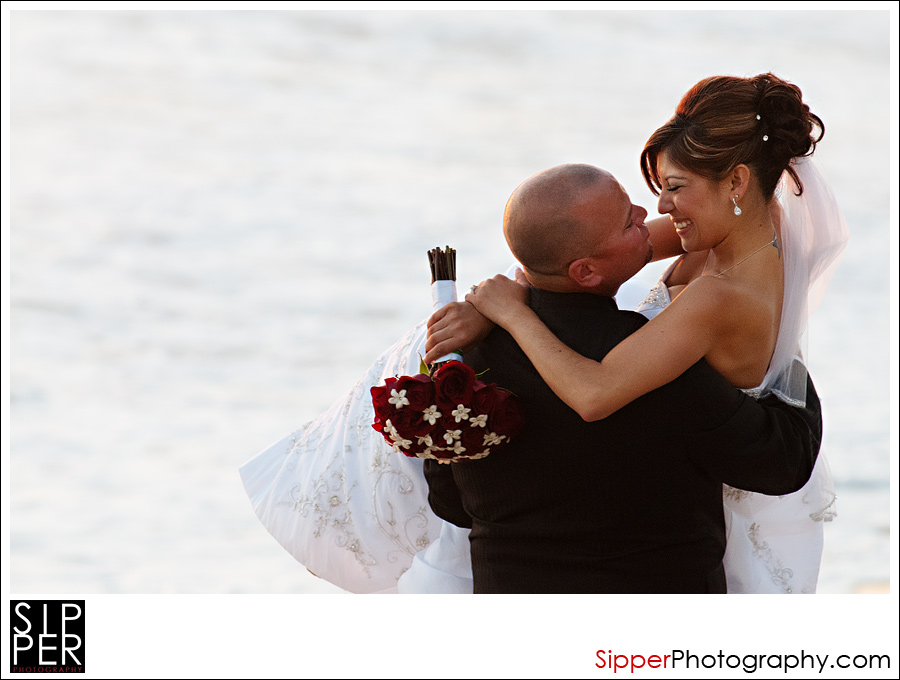 These two are so romantic!
Wedding Portrait in the beautiful Laguna Beach Sunset!
Beach and Paris themed decor details!
The two incorporated the Paris theme in their engagement portrait and wedding as this is where they were headed for their honeymoon after the wedding.
You can see photos from their engagement portrait at the Paris Hotel in Las Vegas, click here .
Sweetheart Table Sunset Shot
First Dance during the Sunset
Gorgeous Wedding Cake Gazebo decorated by An All Inclusive Event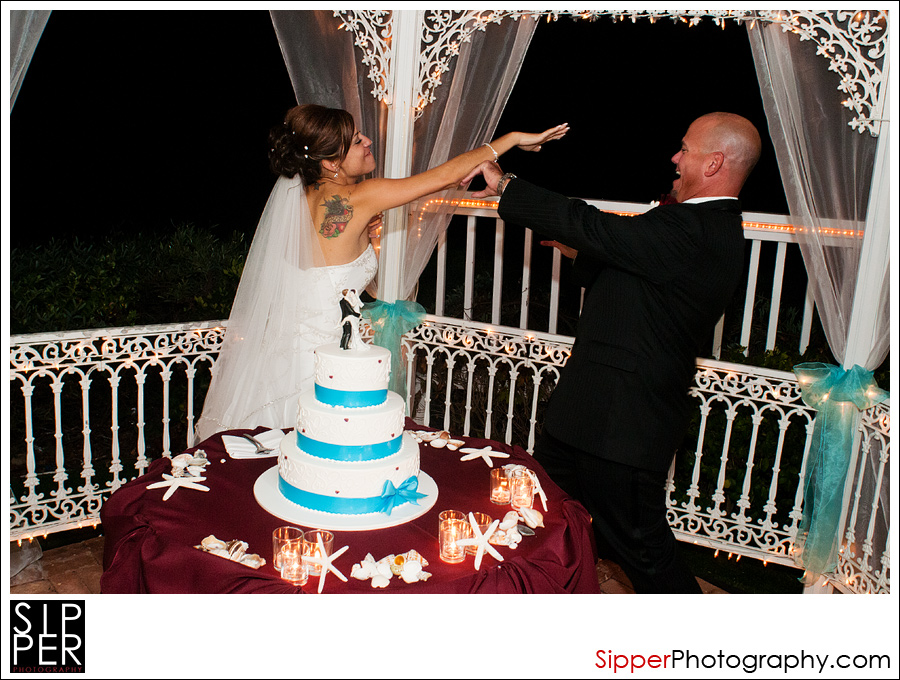 The bride and groom smash some cake!
Wedding Ceremony & Reception Event Planning by: An All Inclusive Event