We photographed Richie and Sheela's wedding at the Balboa Inn in Newport Beach.  We loved working with this couple!  Sheela dressed in a traditional Indian Bridal Saree.  I love the first shot of her mom and Aunt helping her get dressed and all of the bangles and gold.  It looks so beautiful.  The couple had their wedding and reception on the Terrace at Balboa Inn. We also incorporated some Beach photos by the Balboa Pier since this venue is so close to the sand in Newport.  Congratulations to Richie & Sheela, it was a pleasure working with you and your family.
Cheers+Love, J+D
Sheela is getting ready with her Mom and Aunt's help wrapping her Indian Bridal Saree

Portrait of Sheela in her Indian Wedding Bridal Saree
Wedding Bridal Bouquet by Maribel at The Blooming Branch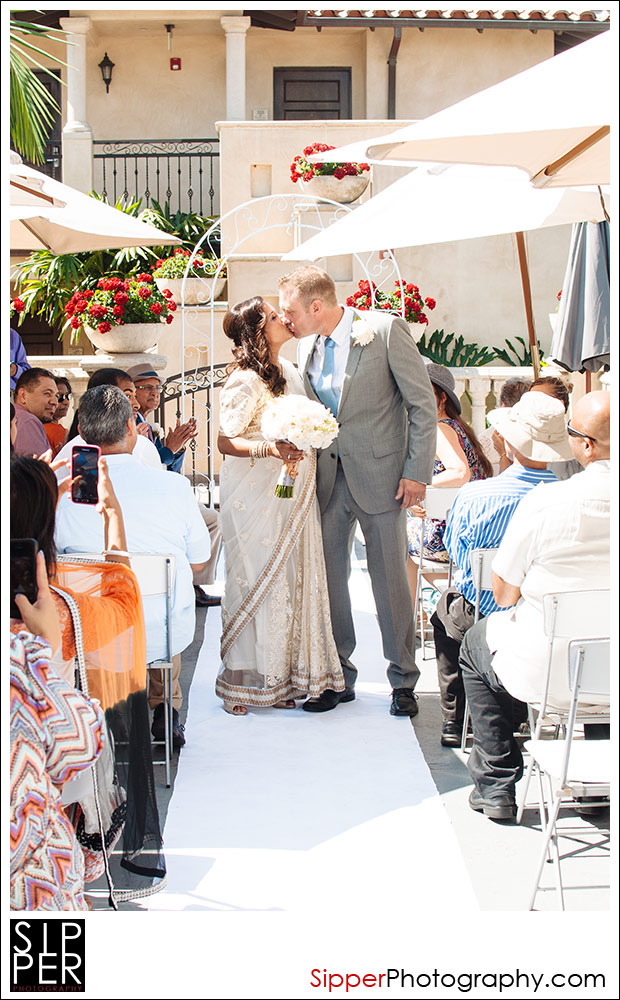 Just Married on the terrace at the Balboa Inn in Newport Beach, California
Wedding Photos by Balboa Pier
Bridal shoes and bouquet in the sand.
A shot of Richie and Sheela before the Wedding Reception on the Balcony at Balboa Inn
I love this Sea Horse and Seashell Theme Wedding Cake
This is a great idea for a wedding guest book to sign the Oars!