Congratulations to Ricky and Kristi on their new son Baby Caden.  It is hard to believe that it has been over two years since we did their first son Logan's newborn portrait and now Caden is here too.  Boy how time flies by!  I love to watch our families grow and it is an honor to go back and photograph the next stage in their lives.  Thanks guys for sharing your new little one with us.  We loved meeting him and documenting these first moments of your newborn.  They get big so fast, but you will have these memories for a lifetime. Here is little Caden at only 9 days old!  Congrats+Love, J+D
Daddy holding Caden out in his arm!
I love the little baby details, they are so precious!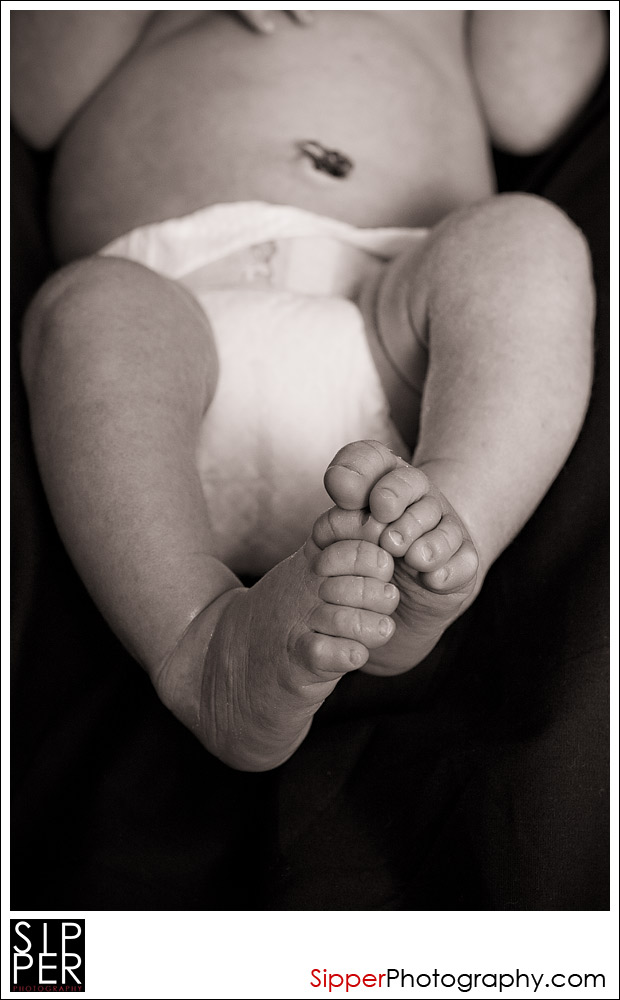 Such an alert little guy.  Here he is still sporting his umbilical cord!
The little newborn resting on mommy's shoulder!
Such a precious family moment with their newborn son!
Even though Caden was only 9 days old here, he could move those feet.  Luckily, I was quick enough to get his feet in the V-shape and not moving to capture this moment.  LOVE!!!!