Happy New Year to all.  I can't believe 2012 is here!  It is a new year filled with new possibilities and we are looking forward to it.  We are off to a busy start with our business and can't wait to share all of the marvelous moments this year with both our existing clients and new ones. Speaking of moments to share, today we have a portrait of the wonderful Chen Family who we have been photographing the last three years.  They have the cute triplets we have featured before, August, Sophia and Tatiana.  The triplets are now three years old and with a bigger family comes a bigger house.  When Samantha had the triplets they started designing and building their new home and this past year they got to move into it.  It is all about moments and since this was a big one, I thought how nice would it be to do their family portrait for the year in their new home.
What a beautiful place.  What a beautiful family.  I love seeing the kids each year as they grow up so fast.  August can "ham it up", he is usually ready for a photo with a smile and so is his sister Sophia.  Tatiana on the other hand, is the serious one of the group.  So my moments with her are on her terms!  Haha!  Needless to say, I love them all!
We wish you all the best for a healthy and prosperous new year this 2012!  Enjoy the moments…
Cheers+Love,
J+D
Welcome to our new home!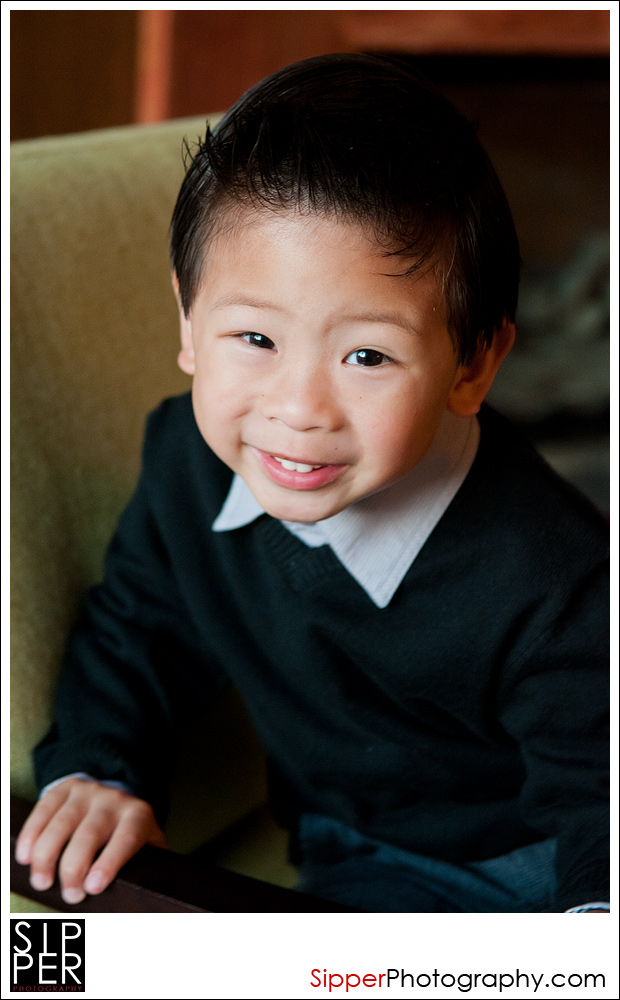 August
Sophia
Tatiana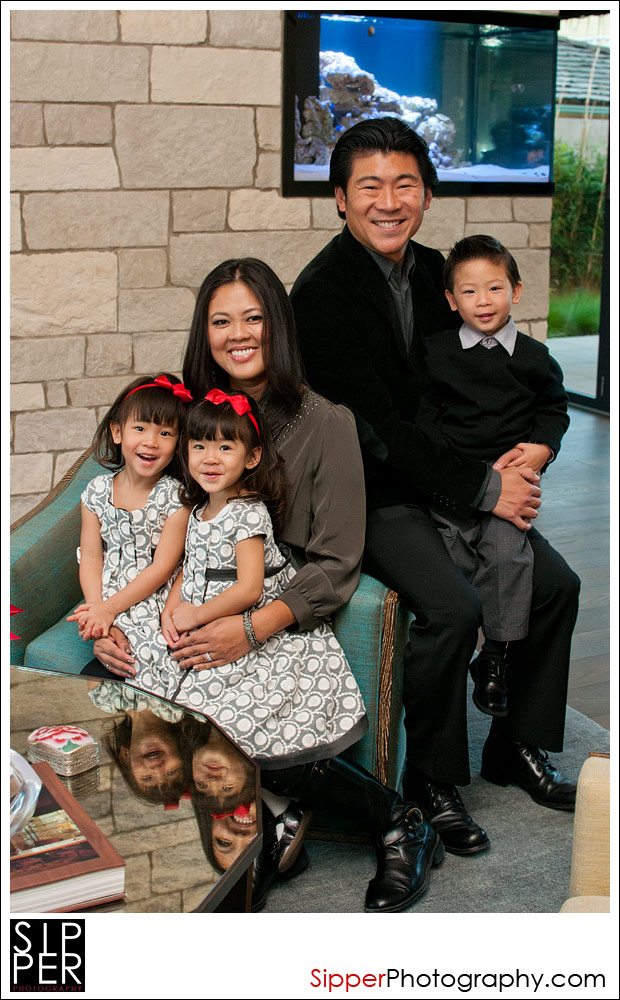 Another shot of the whole family in their living room!
A portrait of Jonson+Samantha by the piano!
Such a cute moment between sisters!