Happy Monday to everyone!  Just wanted to drop in, and show off a few pics I shot when Dana and I were on vacation a couple weeks ago.  This being my fifth trip to New Orleans, I've seen most everything.  Over the past 10 years, the main things that keep bringing me back are the amazing food, the great music, and incredible people watching.  In and around the French Quarter, there are dozens of musicians at any given time, playing in the street and drawing crowds.  It's always a ton of fun, and always makes for fun photos!  Hope ya like them!
Jeff

Mike the Poet
Woman in Jackson Square watching the Jazz Band playing
The Jazz Band in Jackson Square- I've been photographing these guys since my first trip 10 years ago.  The lineup always changes a bit, but the trombone player/singer has always been the same!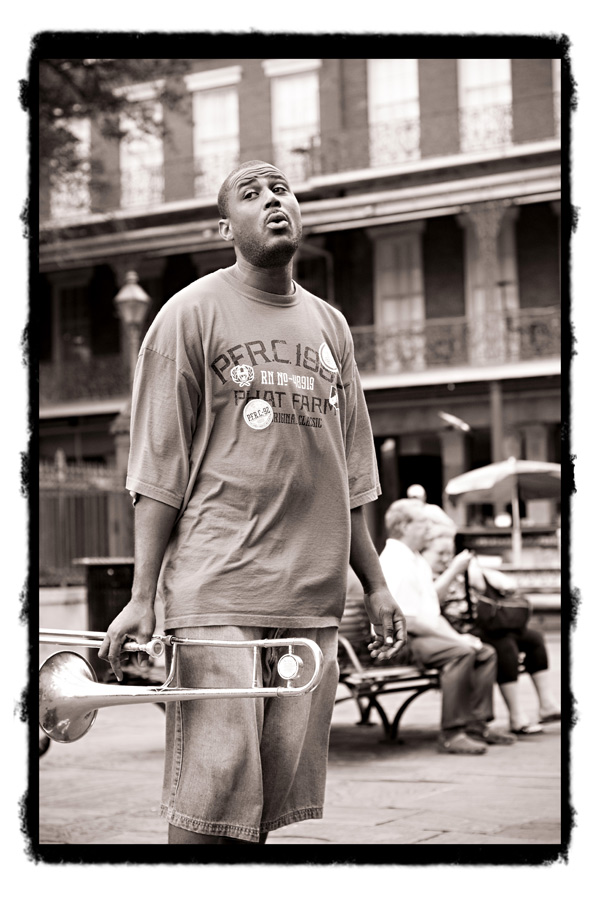 This guy was just jammin' on the clarinet!  I also thought he was going to beat down a guy across the street that set up a drum kit, and was trying to drown him out!
Not really a portrait, but I saw this guy a few times over the course of a couple days, and really dug his Tall Bike.  I just happened to have my camera out and at the ready to finally snap off a few frames!