This Summer my sister Gloria and now brother-in-law Jeremiah were married at Portico Weddings & Events .  Portico is a great wedding venue in Gilbert, Arizona that hosts both an outdoor ceremony and reception.  What a great day for these two.  It was the perfect celebration for both of our families.  We were able to see some of our family and friends from back East that came out to celebrate with us.  Fun was had by all!
I had a little bit of double duty because I was a bridesmaid and our 2 year old son Hudson was a ring bearer.  I also helped photograph the wedding with my husband, Jeff.  Between the two of us, we were able to capture all of the wonderful moments of the day.
Congratulations to Jeremiah and Gloria!  Enjoy the photos as you relive your special day.  We love you both very much.
Cheers and Love,
J+D

Flowers by: EGO Inc. Designs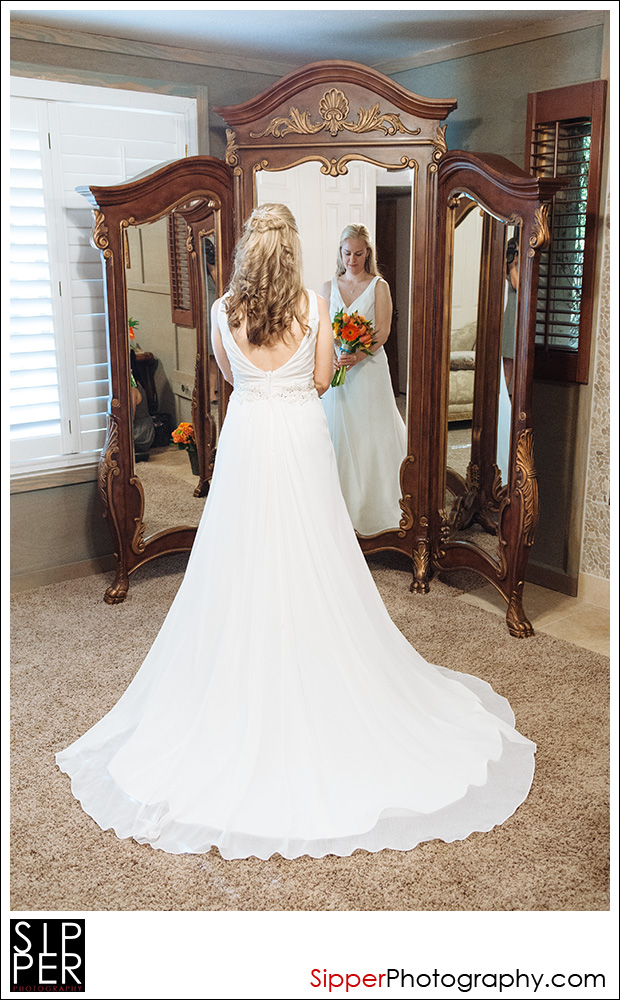 Gloria was a stunning bride! I love this shot of her in the bridal room.

My Sister Gloria, Hudson and I in our wedding party best.  I put together the boys wedding outfit.  Hudson was such a handsome ring bearer!
Pants & Shirt from Baby Gap
Orange Suspenders and Bow Tie set from the CottonKandyShop on Etsy
Shoes are Gray Vans
Orange & Cream Striped Socks from Baby Gap
The Groom, Jeremiah

A first look without seeing each other!
Our beautiful Mom walked Gloria down the aisle.

Unity Sand Ceremony

Bridesmaid Dresses by: J Crew

Our family!

Jeremiah with his nephew Tomas
Love this car…
A special thanks to our new friends Ron & Pam who provided their 57′ Chevy for photos!
First Dance
Cake Cutting